Apply
Welcome to the online application facility.
If you have any enquiries regarding applications, please contact Stephen Brandon, phone 022-595 8700 or e-mail Stephen here.
Grant Consideration and Closing Dates 2018
Quick Response Grants ($10,000 & Under)
Community Support Grants ($10,001 to $100,000)
Closing Date
Meeting Date


4th Thurs of the month

Grant Round(s)
29 January 2018
22 February 2018
Quick Response,
Community Support
5 March
22 March
Quick Response
5 April
26 April
Quick Response
30 April
24 May
Quick Response,
Community Support
5 June
28 June
Quick Response
5 July
26 July
Quick Response
30 July
23 August
Quick Response,
Community Support
5 September
27 September
Quick Response
5 October
25 October
Quick Response
29 October
22 November
Quick Response,
Community Support
High Engagement Grants
Expressions of Interest closed 24 July 2017. You can find out more information here.
APPLICANTS ARE ENCOURAGED TO MAKE THEIR APPLICATION ONLINE.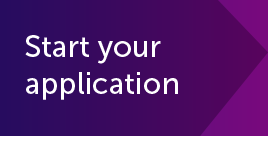 If this is your first time here, you will need to register a username and password with us. Once your registration is approved you will receive a confirmation email and you will then be able to make an online application. If you don't receive an e mail approving your username and password within 2 working days please phone us on 06-349 0015.
Once logged in, please complete all fields in the application form, saving each page as you go. Please note that in order to protect the system from viruses, Microsoft Office documents such as Word or Excel cannot be uploaded as part of your application. You can upload PDF documents or scanned documents which are saved.
Once submitted, your application will be reviewed and we'll come back to you if we need further information and clarification .
The pages of your application can be printed out separately if you need a paper copy. However, your application will be available to you whenever you log in if you want to save paper.
A few important points to consider before making an application: