Sarjeant Gallery Redevelopment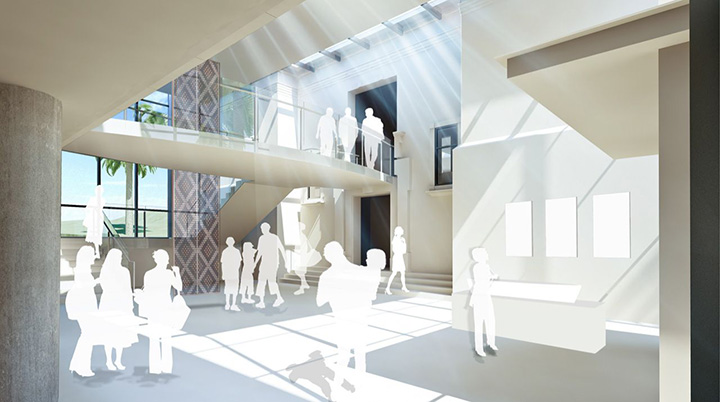 The Gallery Redevelopment Project will preserve the original Sarjeant Gallery / Te Whare o Rehua building in Queen's Park, which opened in 1919. It will also protect the Gallery's nationally-important collection and provide increased access to all parts of the collection. The project will be a partnership between Whanganui District Council, Whanganui Iwi, central Government and donors and sponsors both large and small. The redevelopment will be the largest cultural project undertaken in Whanganui since the building of the original Sarjeant Gallery in 1917-1919.-1919.
The redevelopment plan will create purpose-built storage facilities to the north of the existing domed Gallery together with additional exhibition space, education facilities and events space. This will enable more of the permanent collection to be seen than is possible at present as well as looking after the collection for the future. The original Sarjeant Gallery will be strengthened against the risk of earthquakes through the use of base isolation. At the same time the environment throughout the public and storage spaces will be controlled to preserve collections on display and allow major touring exhibitions to come to Whanganui.
This project will preserve our collections for the future, protect the Gallery's nationally-important heritage building and immeasurably improve access to the collections for visitors and schools.
In early 2016 the Whanganui Community Foundation agreed to pledge $1,000,000 towards the cost of this project, which we believe has significant and widespread community interest. It is an investment that recognises and protects our region's rich history, precious taonga and also our promising future.